Lambertois Merit Awards
Criteria
The Lambertois Merit Awards celebrate and publicly acknowledge individuals whose actions evoke a sense of pride that reflects on our community as a whole.
Several types of Lambertois Merit Awards pay tribute to the involvement and talent of a broad mix of outstanding individuals or organizations:
Awarded to an individual or organization that has either completed recently a project or received recently a tribute, distinction, or award, at the provincial, national, or international level, in one of the following categories: Professional Life, Humanitarian Commitment, Sports, Culture, and Community Involvement.
Lambertois in Heart and Deed
Awarded to a local individual or organization that has undertaken a specific project or action that has contributed to the improvement of quality of life in our community or served as an inspiration or model for fellow residents.
Awarded to an individual or organization for a body of work, an "exceptional" action, or professional involvement beyond the scope of career-related responsibilities. The acclaim garnered by the action should serve as an inspiration or model for residents while bringing a sense of pride to our city.
To receive a Lambertois Award, an individual or organization must meet at least one of the following conditions: be a resident of Saint-Lambert, have been born in Saint-Lambert, do business in Saint-Lambert, be a volunteer in Saint-Lambert, be a member or employee of a Saint-Lambert organization, be an organization or association that is active in Saint-Lambert.
2021 Lambertois Awards
The 2021 awards were presented at the council meeting on October 4, 2021. You can watch or re-watch the short ceremony on the city's YouTube account.
Rhona Tremblay | Lambertois in Heart and Deed
The Ville de Saint-Lambert presented a Lambertois Award to Rhona Tremblay in recognition of her indispensable involvement in the St-Lambert Curling Club.
For more than 15 years, Ms. Tremblay has been in charge of the club's accounting, a demanding task that she performs entirely on a volunteer basis, devoting between 10 and 15 hours per week to it. Her work involves regular bookkeeping, payroll preparation, government reporting and many other related duties.
On top of this already formidable list of responsibilities, Ms. Tremblay possesses an extraordinary sense of duty which motivates her to ensure the club runs smoothly, and she is always willing to go the extra mile. Whether to run a last-minute errand or handle something unexpected that comes up, club members know they can always count on her.
Working behind the scenes, Rhona Tremblay is a dedicated and humble volunteer whose sole motivation is to ensure the longevity of the club she cherishes.
Pierre Band | Lambertois Award in the "Professional Life" category (posthumous)

With this Lambertois Award, the Ville de Saint-Lambert pays a posthumous tribute to Pierre Band's exceptional career in cancer research, which never detracted from his community involvement.
When Dr. Band chose to go into cancer research, it was a neglected, taboo field that no one was interested in it. A visionary physician and an altruist, Dr. Band wanted to devote himself to the care of people whose life expectancy was short and for whom treatment was, at the time, limited and disfiguring.
As no hospital or university offered a formal oncology program, Pierre Band created one and went on to become one of the first medical oncologists, if not the first, in Canada. He was also a visionary in the area of cancer screening and implemented such a program for children in 1970. It was during this time that he prepared to embark on his second career. While continuing his work in medical oncology, he turned the focus of his research to occupational epidemiology. His program is still used today as a model for the compensation of workers exposed to chemicals in British Columbia and Ontario.
During his employment as a senior epidemiologist with Health Canada, he investigated the environmental impacts on population health, particularly in connection with asbestos, transboundary pollution in Windsor and the Sydney tar ponds.
His career path led him to work in a number of settings, notably as a professor at the universities of Alberta, British Columbia, McGill, Montreal and Washington. He has authored or co-authored over 250 medical publications and has received multiple research grants. Dr. Band has served on prestigious national and international committees, earning him an enviable reputation around the world, from Canada and the United States to Europe and Japan.
In addition to his professional accomplishments, Dr. Band remained close to his community, serving as a timekeeper, stroke judge and turn judge with the Blue Machine swim team from 2012 to 2016 and participating in the annual Pumpkin Patrol from 1996 to 2016 to ensure the safety of children on Halloween.
His wife Michèle Deschamps and his children Olivier and Mariève Deschamps-Band accepted the trophy on his behalf.
Dena Davida | Lambertois Award in the "Culture" category

Dena Davida received a Lambertois award in recognition of the fine example she sets illustrating that passion has no age. At 71, Ms. Davida continues to be involved in a range of projects to promote contemporary dance and the live arts.
A contemporary dancer, researcher, teacher, cultural mediator, choreographer and curator, Dena Davida has been revolutionizing the performing arts for over 50 years. Among other notable achievements, in 1980, she co-founded Tangente, Quebec's first venue dedicated to presenting contemporary dance. Since 2019, she has been engaged in an international movement to support the professionalization of live arts curation and generate a discourse relating to the field. To this end, she is working on designing a scientific journal, organizing symposia and developing university courses for this emerging field of study.
In 2021, Ms. Davida was inducted as a Member of the Ordre des arts et des lettres du Québec, a prestigious distinction awarded by the Conseil des arts et des lettres du Québec to recognize those who have made outstanding contributions to the development and reputation for excellence of Quebec's arts and letters, both here and abroad.
Sylvain Bissonnette | Lambertois Award in the "Community Involvement" category

Sylvain Bissonnette was honoured with a Lambertois Award in recognition of his work as a volunteer to preserve the history of the Montreal police force and to protect his fellow citizens. As a police officer, it was only natural for Sylvain Bissonnette to become involved with the Musée de la police de Montréal. Since 1992, he has been helping to collect, restore, interpret and exhibit the cultural and organizational artifacts that illustrate the history of Montreal's police services.
His dedication to protecting others also led him to volunteer to serve on various local public safety committees over the years, notably for the cities of Côte-Saint-Luc, Hampstead, Montreal West, Lachine and Saint-Lambert. His expertise has been instrumental in advancing projects and fostering a sense of security in each of these communities.
In 2019, he was also the recipient of the Governor General of Canada's Sovereign's Medal for Volunteers. This award recognizes the exceptional volunteer achievements of Canadians from across the country in a wide range of fields.
Rolande Fortin | Lambertois in Heart and Deed
A Lambertois Award was presented to Rolande Fortin in recognition of her initiative in founding and running the Club d'informatique francophone de Saint-Lambert for more than 13 years.
After talking to members of Maison Desaulniers, Ms. Fortin realized that many people needed and wanted to improve their computer skills. A retired mathematics teacher, Rolande Fortin is gifted with a keen intellectual curiosity and a talent for communicating. In 2006, she decided to take matters into her own hands and created a francophone computer club. From then until the arrival of the COVID-19 pandemic, she ran this club on a volunteer basis, offering two hours of computer instruction a week, from September to the end of May, at Maison Desaulniers.
Her skills as a former teacher proved invaluable in helping more than 150 members learn how to use computers and tablets. She always performed this service with tremendous generosity, passion and... patience!
Alain Paradis | Lambertois Award in the "Sports" category

A Lambertois award was presented to Alain Paradis to celebrate his initiative and efforts to bring baseball to the youth of Saint-Lambert.
Ten years ago, driven by his own passion for the sport and noting the positive effect of physical exercise on young people, Mr. Paradis founded the Association de baseball de Saint-Lambert. Today, the organization boasts more than 150 players (boys and girls), from Novice to Bantam.
Mr. Paradis' dedication over the years has been the key to its success. Over the years, he has worked hard to ensure the smooth running of the association, coaching teams, taking on management and purchasing duties, and serving as a groundskeeper, scorekeeper, referee and substitute coach. He has spared neither time nor energy for his endeavour, and his love for this team sport has never diminished.
Through his efforts, Mr. Paradis has succeeded in generating a passion for the sport, building a thriving community and offering young people an opportunity to get active and make friends.
Hubert Brault | Lambertois in Heart and Deed (posthumous)

The Ville de Saint-Lambert wishes to posthumously recognize the community involvement of Hubert Brault, a dedicated, generous and ever-enthusiastic individual, by presenting him with a Lambertois Award.
A pharmacist and the owner of several pharmacies, including one in Saint-Lambert, Mr. Brault was very active in the Association des gens d'affaires, helping to encourage buying local, create networking opportunities and promote cooperation between merchants. Always eager to take on new projects, he volunteered for the Château Ramezay Museum, the Mouillepied Historical Society and his residence, Les Jardins Intérieurs, where he developed a program to help new migrants practice French conversation by pairing them with seniors.
Mr. Brault also volunteered for the city, serving on the Lambertois Awards selection committee for many years. He was proud of his community and felt it was important to recognize fellow citizens whose actions evoked a sense of pride and served as an inspiration. It is our turn today to express our admiration for him and thank him for his involvement in the community.
His children Sylvie and Jean-François Brault accepted the trophy on her behalf.
Alain Chamberland | Lambertois in Heart and Deed
Alain Chamberland was honoured with a Lambertois Award in recognition of his invaluable volunteer commitment to the community of Saint-Lambert and his inestimable contribution to many of La Mosaïque's services.
For the past 11 years, Mr. Chamberland has worked as a volunteer with La Mosaïque in a variety of roles, each with one common goal: to support seniors. He has provided accompanied transportation services, helping seniors do their grocery shopping, go on cultural outings or get to medical appointments. He also organizes the Bouffe-Amis activity, which allows seniors to break their isolation by meeting up at a restaurant once a week. Nearly 400 people have benefited from the services he has provided. Mr. Chamberland's commitment is admirable, especially since, despite his 79 years of age, he continued to volunteer through the pandemic, undeterred by the risks and the many challenges.
His constancy, passion for volunteering and the selflessness behind all his actions make him a wonderful volunteer. A committed and active citizen, he presents a positive image of aging, proving that one can be useful to society at any age. His outlook on aging is inspiring.
Grands Lambertois
The Grand Lambertois awards are presented to individuals who have accomplished more than exceptional achievements. A Grand Lambertois is the highest honour that can be bestowed by our municipality. Over the years, very few people been honoured with such an award.
Isaac Yung Zung Zia | 2017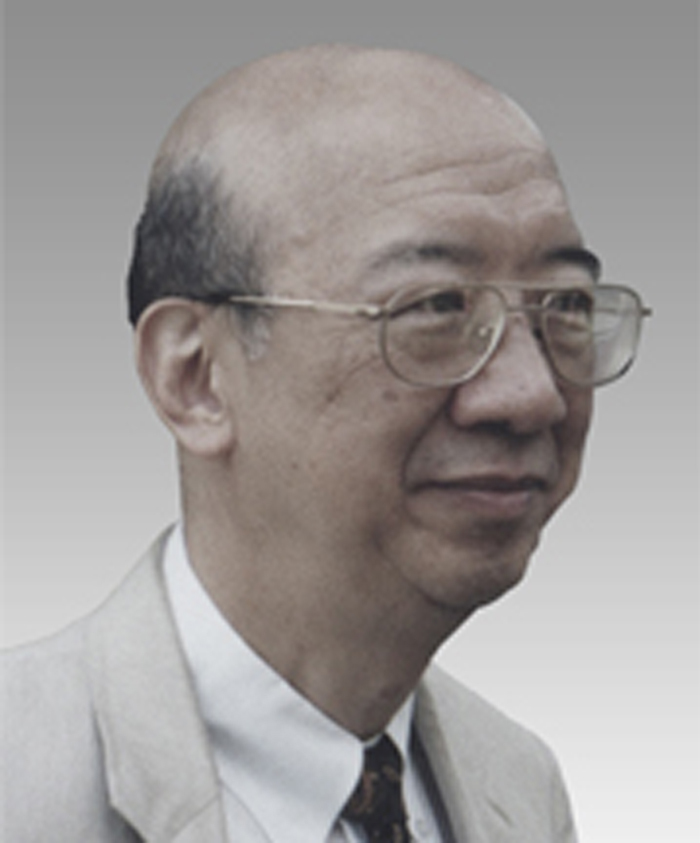 This Grand Lambertois award is presented in honour of Isaac Yung Zung Zia, a former resident of Saint-Lambert and loyal library patron. The library renovations and major improvements to the library's services in 2017 were made possible thanks to an exceptional bequest of more than 1 million dollars by Mr. Zia to the Friends of the Saint-Lambert Library Foundation, together with a financial contribution from the Ville de Saint-Lambert.
Mr. Zia's belief in his neighbourhood library as a cultural hub for the community was truly exceptional.
David Saint-Jacques, astronaute | 2009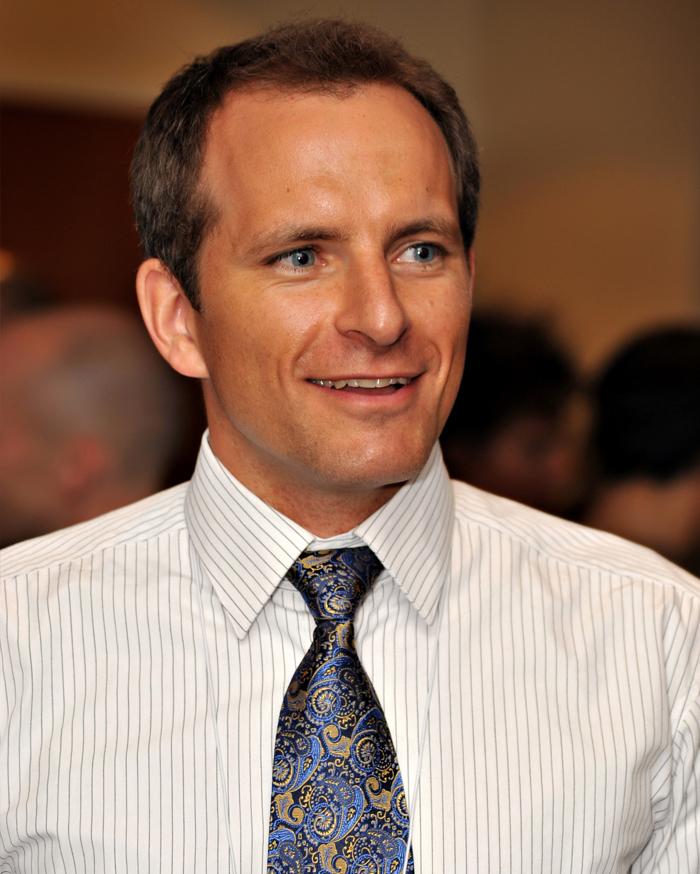 A Grand Lambertois award was conferred on Dr. David Saint- Jacques to highlight his prestigious appointment to the astronaut corps of the Canadian Space Agency.
By giving this Lambertois Award, the City of Saint- Lambert seeks to underscore Saint-Jacques' incredible perseverance and impressive track record. His latest achievement serves as a motivating example for many residents and is a source of pride for the community as a whole.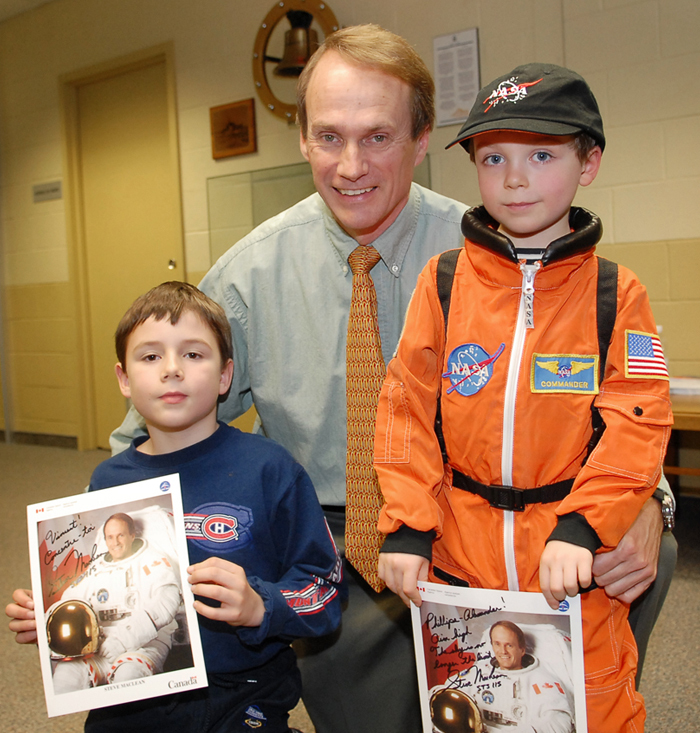 Dr. MacLean, a resident of Saint-Lambert, was presented with a Grand Lambertois Award for his outstanding achievements and, in particular, his role in the STS-115 mission, which have garnered international acclaim and are a source of great pride to his fellow citizens.
Dr. MacLean became the first Canadian to operate Canadarm2 and the second Canadian to walk in space.
Selection committee
The selection committee is responsible for evaluating the nominations submitted against a set of pre-defined criteria and for naming the award winners. The committee is made up of residents François Vary, Monette St-Jacques, Louise Rousseau and Jill Lacoursière, who are joined by Catherine Langevin, Head of Communications Management Division, as secretary.
Would you like to nominate someone?
If you know of an individual or organization that deserves a Lambertois Award, we invite you to nominate them. Simply complete the following nomination form.
The deadline for applications is September 1. Applications received after this date will be retained and considered for the next year's edition.
Please describe why you are submitting this candidate. List their main achievements, work, actions, etc. The more complete the information you provide, the easier will be the task of evaluating the candidate, and the more likely it is that the candidate will obtain the recognition they deserve.