Cultural activities
The people of Saint-Lambert appreciate and value the arts and culture, which is why the City is paying them special attention in its current activities. Enriched and dynamic, our city's cultural offerings are evidenced in numerous ways.
In fact, in 2016, the Ville de Saint-Lambert adopted its Cultural Policy to stimulate cultural life and ensure its future development. This policy serves as a reference for tailoring the service offerings to the population and supporting local cultural initiatives.
Cultural events
Throughout the year, the City offers an array of cultural activities and events to suit all tastes and ages.

As part of the Rendez-vous culturels, the Ville de Saint-Lambert presents a program of shows, concerts, activities, talks, lectures and other events, at the library and the multi-purpose centre. Consult the Events section to find out what activities are offered.
Mardis en famille and Jeudis de la place
Activities go outdoors during the summer, with Mardis en famille and Jeudis de la place, which are held in the various city parks. The program includes entertainment, outdoor movies and a variety of shows for every taste! Don't miss these FREE events! Keep an eye on the Events section for complete program details.

For greater comfort, we suggest that you bring along your own chair for these activities. In the event of rain or changeable weather, they move inside the multi-purpose centre.
Every year, at a celebration known as Saint-Lambert Days, the City marks the end of the summer and summer holidays with four days of festivities in its downtown core. The event features a variety of shows and concerts starring renowned artists, with the new generation providing musical ambiance. Many local merchants set up booths offering interesting bargains.
The entertainment wouldn't be complete without inflatable play structures, which are every child's delight, and a variety of street entertainment adding colour to the festivities. Visit the Events section to find out the dates of the events and activities offered.
Courses and cultural workshops
A number of courses and cultural workshops are offered each season by the City and in partnership with various organizations to introduce you to, or enrich, your skills in a discipline of your choice, such as dance, languages, music, or visual art. To find out what courses are available, consult the Publications section in the latest edition of Leisure à la carte.
Library
The Ville de Saint-Lambert offers you a library endowed with an extensive and varied collection of materials that will enrich your knowledge and general culture on numerous subjects. Visit the Library section to find out more about the services available.
The library also hosts many cultural activities and events for children and adults alike, such as lectures, workshops, book clubs, and story hours, to name but a few. Consult the detailed program in the Events section.
Multi-purpose centre
Located at 81 Hooper Street, the multi-purpose centre is a versatile hall that can host all sorts of events. The Ville de Saint-Lambert holds a number of its own cultural activities there, such as the Rendez-vous culturels and exhibitions of works by local artists.
The multi-purpose centre is also available for private rentals. Whether for an exhibition, a cocktail party, show, banquet, talk or consultation, the many ways of setting up the room lend themselves to any needs.
Consult the section on the Multi-purpose centre for all the details on the program and rental possibilities.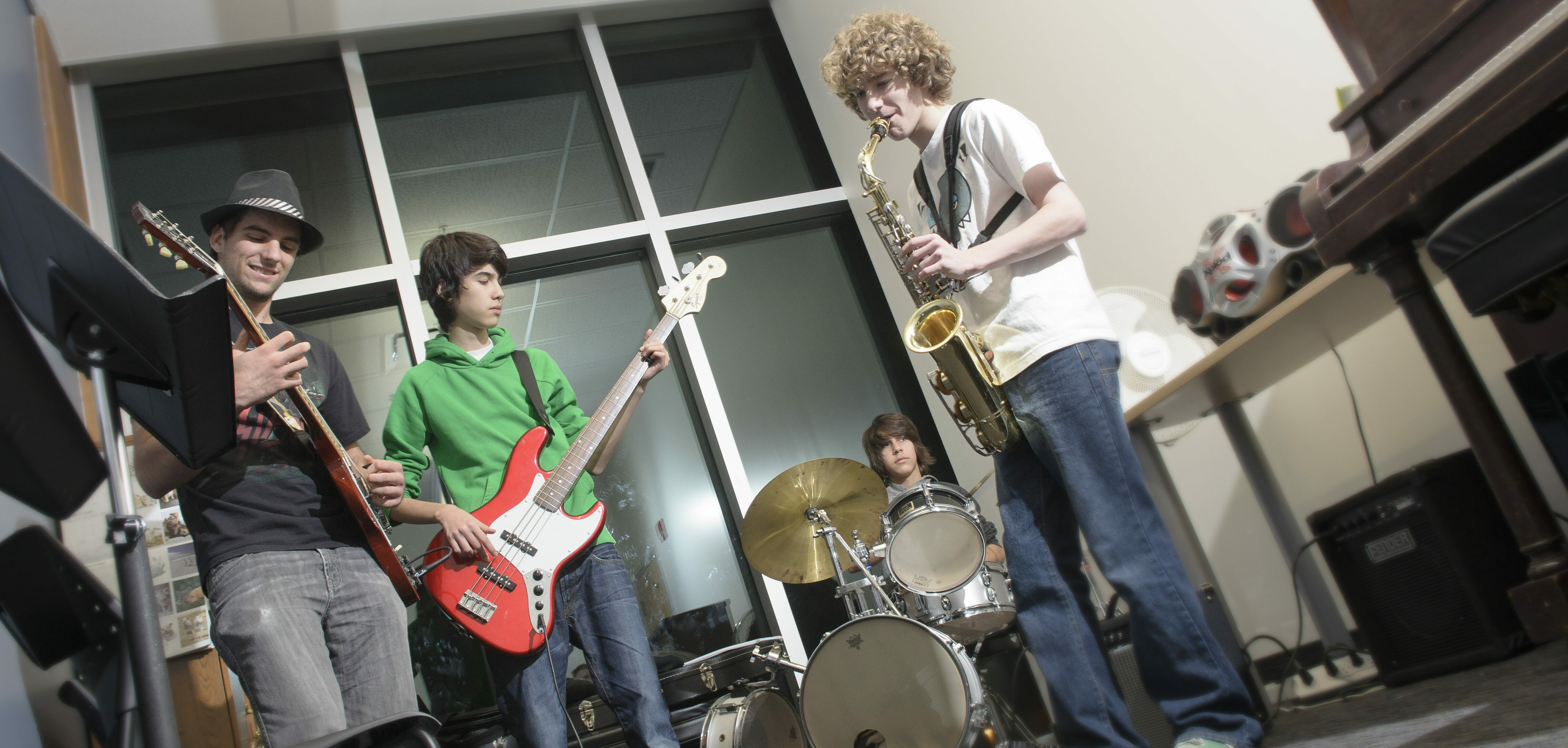 Public piano
Installed each year in Gordon Park, the public piano fills our downtown core with music. Passers-by can stop off for a few moments to play their favourite tunes or simply to enjoy the talents of other residents.

Through this initiative, the Ville de Saint-Lambert hopes to:
Provide a free cultural installation for citizens;
Facilitate exchanges between amateur and professional artists;
Forge bonds within the Saint-Lambert community;
Stimulate, develop and maintain an interest for Saint-Lambert's cultural vitality;
Encourage citizen participation.
From May 24 to October 1, the piano is available at the following times:
Monday to Friday, from 10 a.m. to 8 p.m.;
Saturday, from 10:30 a.m. to 4:30 p.m.;
Sunday, from 1 p.m. to 4:30 p.m.
The piano will be closed on holidays and if there is a high risk of rain (60% risk of precipitation and more).
The Ville de Saint-Lambert wishes to thank Bonbonnerie Nick & Joe, which opens and closes the piano.
To allow everyone to have a turn at the piano, if other people are waiting to play, a maximum of 10 minutes per musician is permitted.
In case of rain, the public is asked to cover the piano with the tarpaulin provided.


100% culture Saint-Lambert microsite
The 100% culture Saint-Lambert microsite centralizes information on all the artistic and heritage attractions of our city in a single location to showcase them for residents and visitors. It also suggests walking tours designed to introduce them to these attractions, depending on their area of interest.
Lastly, it presents all our city's latest cultural news. Visit the microsite at culture.saint-lambert.ca to discover all it has to offer.
Visit the 100% culture Saint-Lambert microsite
The 100% culture Saint-Lambert microsite brings together all the artworks featured in Saint-Lambert's Open Air Museum.
Launched by the Ville de Saint-Lambert in 2016, the Saint-Lambert Open Air Museum project takes us on an urban touristic arts circuit.
Visitors are invited to tour the entire city to admire large-format works of art displayed on public and private buildings. The diverse collection consists of pieces from emerging, contemporary and internationally renowned painters and photographers.
The goal of the Saint-Lambert Open Air Museum is to make art accessible to everyone by putting it on display where all the population can enjoy it. This urban art project not only offers the public a chance to discover beautiful works of art but also contributes to embellishing the municipality.
Saint-Lambert artists and artisans
The 100% culture Saint-Lambert microsite includes a directory of local artists and artisans to showcase the great talent within our community and give all residents the opportunity to discover this artistic wealth.
More than just an outreach tool for promoting Saint-Lambert's artistic offerings, the directory provides a means of networking and creating links between artists, residents and business people.
Whether you wish to discover different artworks, talk with artisans working in your discipline or launch a new artistic project, this directory will help you! It provides all the useful information you need on local artists from a variety of disciplines, such as painters, writers, and singers.
The information on this microsite will be continually updated as artists and artisans register for it. We invite you to check it regularly.
Through the nine heritage components presented on the microsite, you will learn more about what has shaped our municipality: about what differentiates Saint-Lambert from other cities, about aspects of our past heritage that we still benefit from today, about what explains Saint-Lambert's unique cachet and the dynamism of our community.
Public artworks and commemorative monuments
This directory on the microsite presents the various artworks and monuments found on our territory. You will discover the artists, artisans and events behind these works that you pass by every day in our different parks.