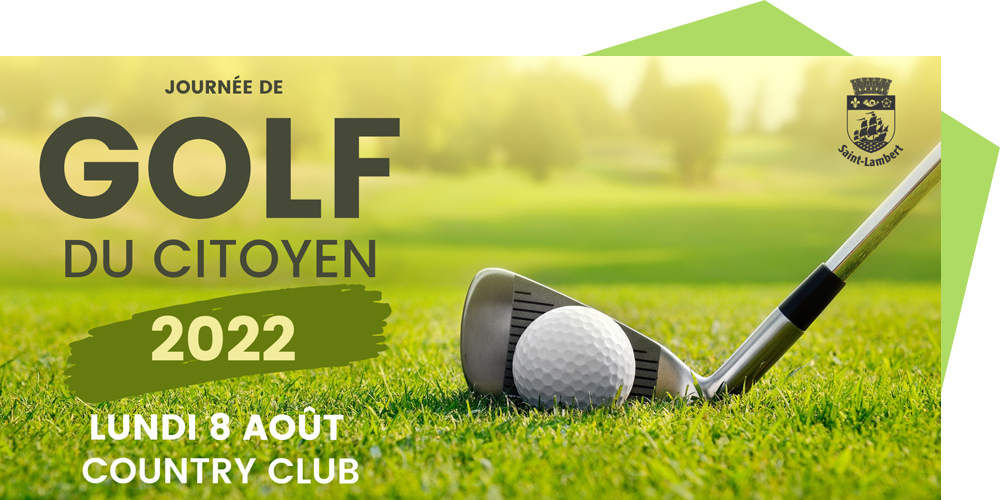 Back to events
Citizens' Golf Day
Country Club of Montréal
Aug. 08, 2022
7:00 A.M. - 4:30 P.M.
70
The traditional Citizens' Golf Day will take place on Monday, August 8, at the Country Club of Montréal, located at 5 Riverside Street. The day will follow the Vegas formula with continuous start/tee times from 7 a.m. to 4:30 p.m. The price is $70 (18 holes) per golfer, including the golf cart.
Starting June 29 at 9 a.m., residents will be able to register in person at the recreation centre (bring your resident's card and a valid credit card). Only one resident (proof of residence required) can register a maximum of four people (a "foursome") for the day.
Golf as a family
Families are also invited to take part in Golf Day by forming their own teams. Family start/tee times will begin at 2 p.m. At least one adult is required per team, and the game will be free for youngsters aged 10 to 17.
Information: 450-466-3890 or loisirs@saint-lambert.ca.
Associated categories :

Leisure
Back to events