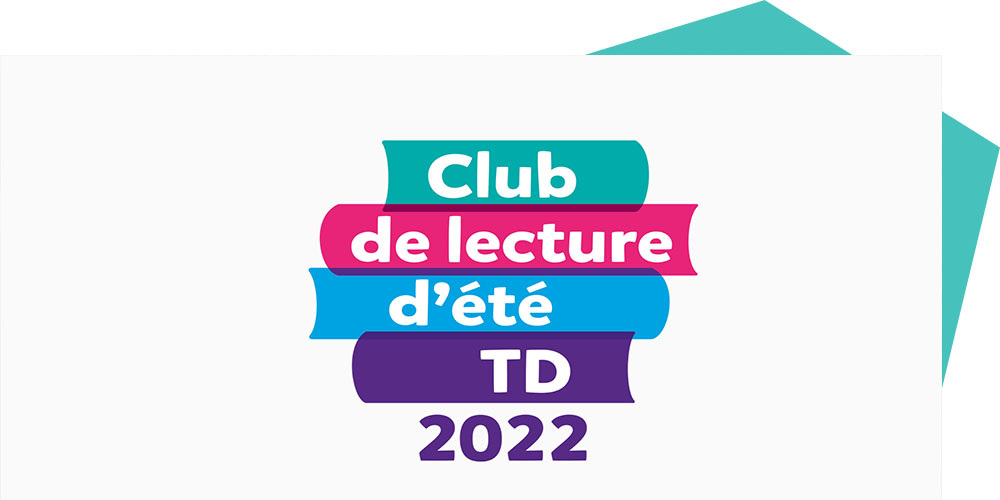 Back to news
The TD Summer Reading Club is back! Join the fun!
Published on 14 Jun. 2022
The TD Summer Reading Club program aims to engage children in the joy of reading during the summer months while championing Canadian authors and illustrators. It helps youngsters build reading confidence by offering free incentives and fun activities.
The TD Reading Club invites kids to discover the fun of reading their way, hopefully inspiring them to develop a lifelong love of reading. Children can do this free, bilingual activity anywhere, anytime: members set themselves a reading goal for the summer and are free to choose their own books. Program certificates are given, and raffle draws and a closing party are held for all those who reach their goal.

Age:
Reading Club: children who have finished grade 1 of elementary school up to Secondary I.
Mini Reading Club: children from 3 years old up to those who have finished kindergarten.
Registration:
In person: materials distributed at the library's youth desk from July 10 to August 7.
Virtually: By creating an online notebook on the Club's website (https://www.clubdelecturetd.ca).


For more information: www.tdsummerreadingclub.ca


Club activities:
All summer long, club members will be able to take part in different activities exclusively offered to them. Visit the calendar.

Associated categories :

Arts and culture
Back to news