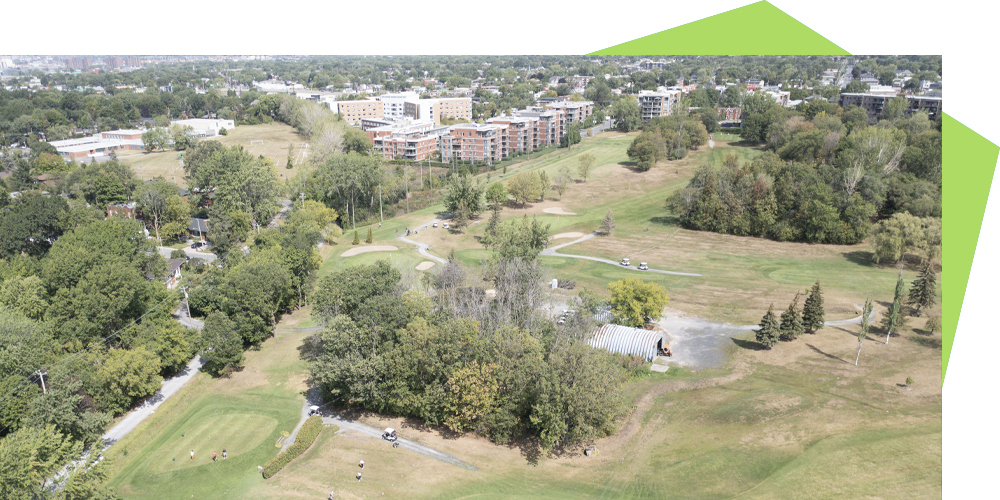 Back to news
LAND-USE PLAN: The Ville de Saint-Lambert wishes to correct the facts following an error concerning the Saint-Lambert golf course
Published on 26 Jul. 2022
The Ville de Saint-Lambert wishes to reassure the public about the future of the Saint-Lambert golf course, as an error made its way into the urban plan adopted on July 11.
Despite the fact that a diagram on page 32 of the plan identifies a portion of this land as an area to be consolidated or requalified, City Council has no intention of revising the vocation of the golf course. In fact, there is nothing in the text of the by-law or in the zoning grids that addresses this possibility, which never entered into Council's discussions. Such an option was never considered.
"We want to set the record straight: the Saint-Lambert golf course should never have been identified as a sector with redevelopment potential. This is an unfortunate error, and it has led to speculation about the municipal administration's real intentions. We understand the concerns of the citizens of Saint-Lambert who are committed to the preservation of their green spaces, which is why I wanted to reassure the population following this regrettable error," said Mayor Pascale Mongrain.
Moreover, the Schéma d'aménagement et de développement de l'agglomération de Longueuil (Longueuil Agglomeration land-use and development plan) classifies the golf course in the "recreation and green space" land use category and therefore prohibits it from being developed for residential, commercial, or mixed purposes.
The correction will be officially tabled at the Council meeting on August 22. In the meantime, the corrected map can be viewed below.
Associated categories :

Democratic life
Back to news