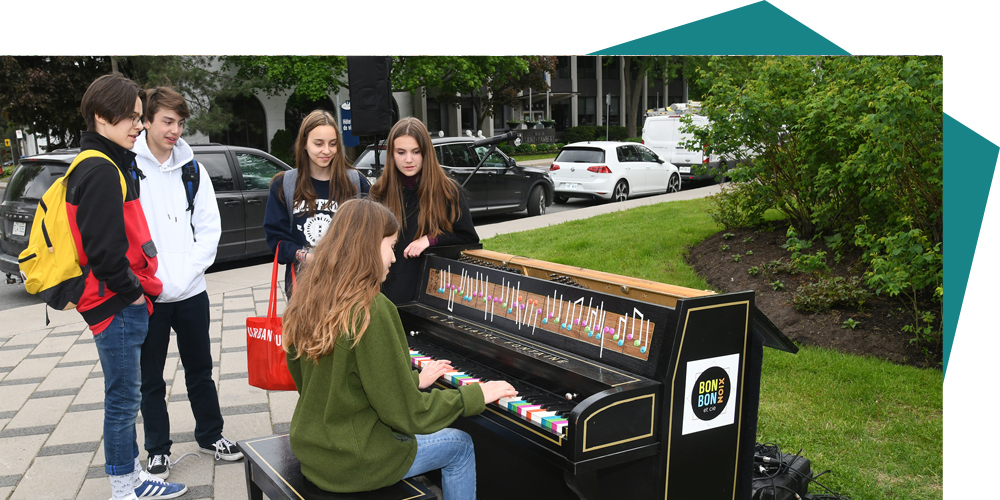 Back to news
The public piano returns to Gordon Park!
Published on 26 May 2022
The Ville de Saint-Lambert is pleased to announce that, starting May 26, residents will once again be able to enjoy the public piano in Gordon Park. As in previous years, passers-by will be invited to fill downtown with the strains of music by taking a few moments to play their favourite melody on the piano that has been set up for them.
The Ville de Saint-Lambert is launching its eighth season of the public piano, an initiative whose aim is to promote access to culture for citizens and enhance the vitality of Saint-Lambert. Gordon Park will once again become a place for cultural exchange, where virtuosos or amateur pianists can meet, and music fans can enjoy the talents of their fellow citizens.

For more information, visit the Cultural activities page.
Associated categories :

Arts and culture
Back to news