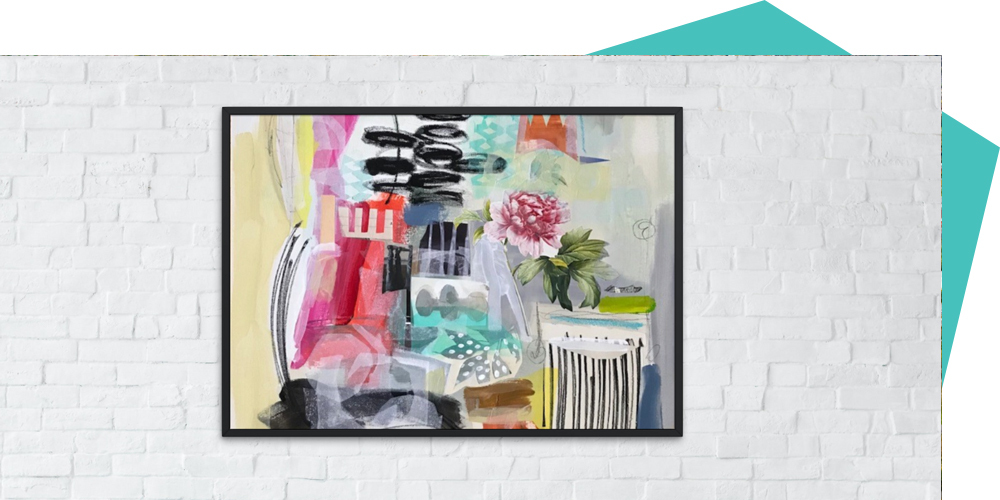 Back to events
Exhibition of artwork by Chantal Poirier: "L'art naît souvent d'un merveilleux accident" [art is often born out of a marvellous accident]
Multi-purpose centre
May 11 to Jun. 15, 2023
Exhibition hours:
Thursday: 5 p.m. to 8 p.m.
Saturday: 9 a.m. to 12 p.m. (noon)
In this exhibition, Chantal Poirier presents canvasses that are a mix of paint, acrylic and collages. She offers viewers lively scenes and windy landscapes that leave them with a hint of happiness and a lightness of life.
Her paintings are dialogues between colours, textures and designs. Her work is intuitive, giving free rein to movement and gestures. She constructs, reorganizes, glues, cuts, tears and reconstructs… She loves to see shapes be transformed to reveal intriguing images that are a delight to discover.
Sometimes we find bits of recognizable images in her paintings, that we can identify, and thus the story begins in our mind.

The artist invites you to her vernissage on Wednesday, May 10, from 5 p.m. to 7 p.m.
Discover Chantal Poirier on the 100% culture Saint-Lambert microsite.
Interview
To give you a taste of what awaits you at the exhibition, we invite you to watch the interview on our Facebook page by clicking here.
Venue accessible for people with reduced mobility.
Associated categories :

Arts and culture
Back to events